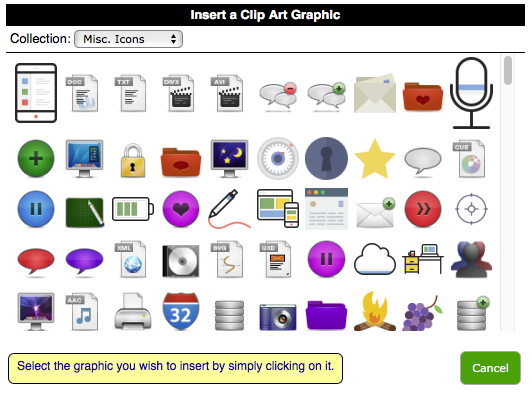 The CMS comes with an extensive library of clip-art and you may even add to this library by designating a Media Category with the Clip-Art attribute. To add one of these clip-art graphics to your article:
Edit or create an article as you normally would.
From either the Brief or the Article select the Clip-Art icon as shown in the graphic.

Select a Collection from the pulldown menu.
When you wish to select a graphic simply click one time on that graphic.
The image is now added at the editor point just like any other inline graphic and may be resized, aligned or even deleted normally.